I've spent the last couple of days massively procrastinating and watching the shows, flicking through the highlights and reading blogs and now I can't believe its all over already! #LFW 2013 went by in a flash!
There's no point in me documenting everything. This isn't a fashion blog after all. And the LFW website is fab at doing that. I did want to pull out a couple of my favourite designers from the last few days though. For me Christopher Kane, Topshop, Mulberry and Temperly are the ones really worth talking about.
I adored the oversized fur at Christopher Kane - easy to throw on and instantly glamorous. Temperley's collection was as classic as ever and I love the wearability of all of the pieces. Some of my faves are below:
Temperley London A/W 2013

Temperley London A/W 2013
Temperley London A/W 2013
Temperley London A/W 2013
Temperley London A/W 2013

Temperley London A/W 2013
And how could I forget Topshop? Everyone's favourite British high street brand put on a stunner of a show with the as its backdrop Tanks, adjacent to the Tate gallery and a brand new exhibition space. The front row was filled with fixtures such as Olivia Palermo, Kate Bosworth and Demi Lovato and the collection matched the audience. Topshop proves that highstreet can very much do high end.

With a show opened by Cara Delevingne and closed by Jordan Dunn how could it not really? The collection focused on texture; a mix up of different materials and dashes of notable prints.

Most notable, though, was the integration (and application) of sequin and sparkle as an embellishment altogether ungirlie. High shine was key, but the assumed glitziness was subdued by way of sharp tailoring, luxe fur add-ons, and masculine outerwear counterparts.



This is a collection that is going to do extremely well!

Topshop Unique A/W 2013
Topshop Unique A/W 2013

Topshop Unique A/W 2013
I loved the whole essence of the Mulberry show, from set design to music, clothes to bags to oversized poodle!! The fabrics were stunning and the collection is perfect for the new season. The new Suffolk bag (my home) - reminiscent of a traditional doctors bag and available in white, midnight blue and pheasant green - is stunning and is definitely top of my wish list from the whole of the runway so far. The collection was grown up and luxurious, (although skirts over trousers was a little strange; the season really is returning to the 90s!) epitomising the brand - Emma Hill seems to be going from strength to strength. 
Topshop Unique A/W 2013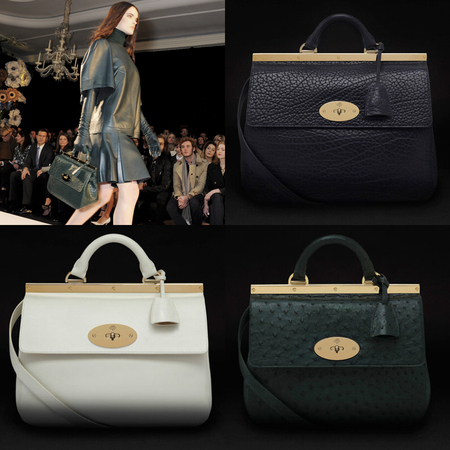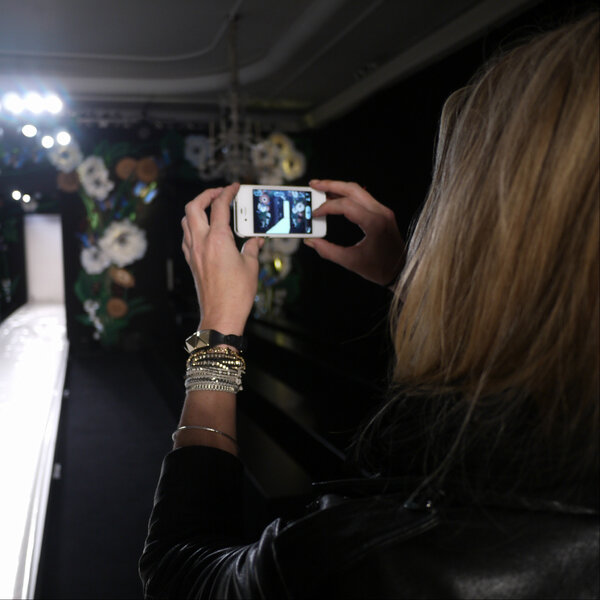 Emma Hill takes a snapshot of the Mulberry catwalk
I'm ready and waiting patiently to see what makes it down to the high street - for me, the true essence of fashion week (at least until I can afford couture anyway!!).