A couple of weeks ago, something fun happened: Sarah came back from 6 months in Hong Kong. We've been at school together since we were 16, traveled India together for 6 weeks and have spent the last year and a half sharing a flat in London. So, the news that she was coming back was very exciting indeed!
The first weekend that she was home and in the city, we planned a little trip to the stylish Sketch, for brunch, located just of Regent Street on Conduit Street in central London.
Blogged about my many, Instagrammed by more, Sketch really is a must visit venue.
Let's start with the menu. I went for Eggs Florentine. And it definitely wasn't any old Eggs Florentine. Two perfectly poached eggs, the kind with runny middles that break exactly as they should when you first cut into them, served with spinach coulis and a lemon beurre blank. There was crisp bread on the side and rounds of toast with thick salted butter to go with it.
Sarah went for the Scrambled Eggs and once again these were special. Served in a bowl, with think chorizo and roasted pepper fondue.
We had coffee and juice on the side (orange and strawberry is an absolute winner by the way) and sat chatting and catching up for a good couple of hours in The Parlour. Dessert - breakfast dessert is the best - was salted caramel macaroons, of course.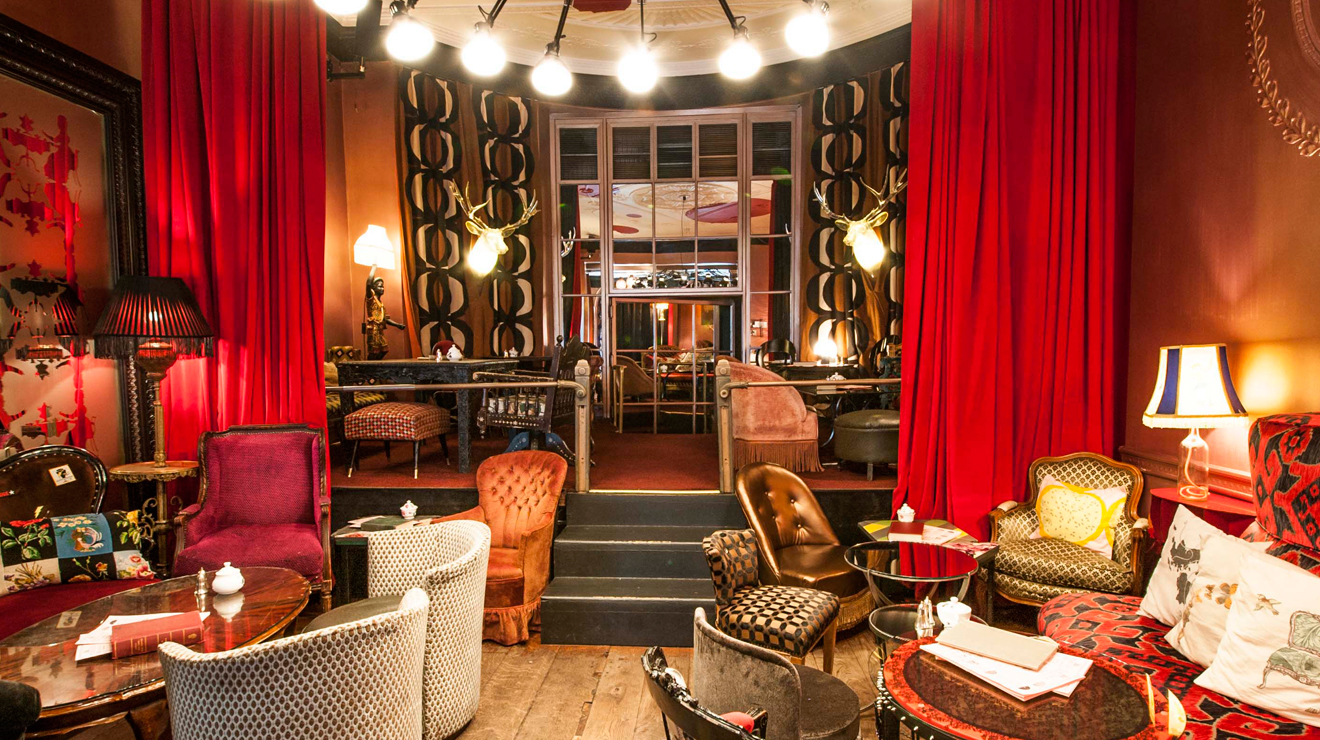 The space is really great. High backed chairs, cosy cushions, sofas and dim lighting towards the back. A total mix of old and new, stylish and perfectly curated.
As it was a gorgeously sunny Saturday, we picked a table at the front of the space and took the time to relax and enjoy a weekend in London.
Once we'd finished brunch, we couldn't leave without a trip to The Gallery where afternoon tea is served (and they have drawings of dinosaurs adorning the walls) and to the highly-photographed toilets to see 'the pods'. They speak to you as your going to the loo and really do feel like you're on an aeroplane. I'm not sure quite how 'high end' this makes them but it was definitely an experience!!
As popular as Sketch is, it didn't feel overcrowded or pretentious and I truly enjoyed the visit. The perfect central London spot for brunch, I'm already excited to return for afternoon tea!
See the menu for
The Parlour
here and be sure to pay a visit if you're in London.